MOBILITY & REHABILITATION
 IMPROVE YOUR RANGE OF MOVEMENT
James works with clients to improve mobility and to help with injury rehabilitation 
No matter what your age, mobility training will improve your performance in every day life and can be used as part of a rehabilitation program for those with injuries. James Beeson's Mobility and Movement Courses are ideal for improving strength, range of movement and injury prevention.
James' mobility courses are recommended as part of a well rounded injury rehabilitation program by local physiotherapist Gurdeep Sekhon. 
Most injurys come from a lack of strength and stability through a joint. First you need a healthy range of movement through that joint, When we have this solid foundation we can work on stability and strength through a full range.
Your sessions will be tailored to your needs and will incorporate a number of techniques, using various equipment and even homework to ensure steady progress.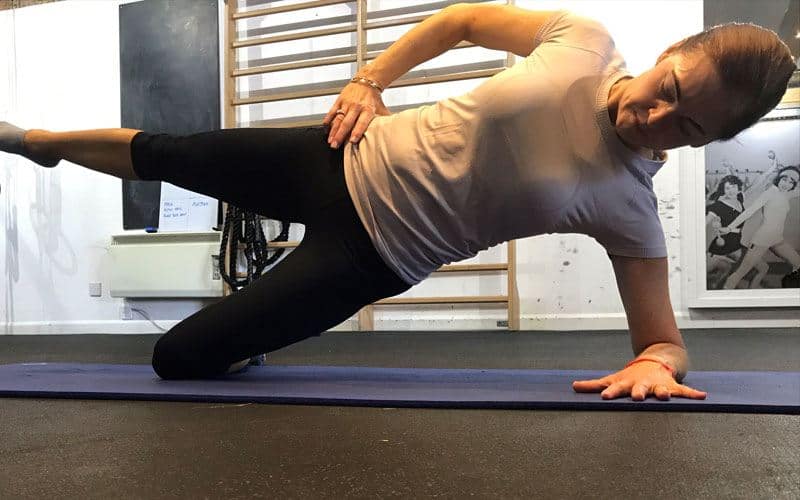 Every mobility training course is structured to an individuals needs.  James will discuss your requirements prior to working with you to ensure a clear plan that will achieve results. 
James Beeson Fitness offers Mobility and Movement training in Highcliffe, Christchurch. Appointments can be made at his studio or home visits can be arranged. Please contact James on 07843491810.
Who can mobility training benefit?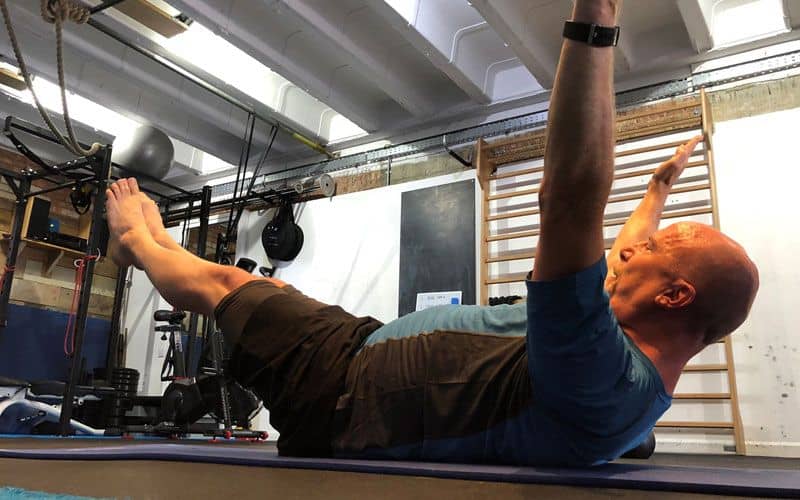 Those Recovering From Injury
After an injury it is important to work fast but ensure you do this in an effective way. James uses the combined strength system to aid safe and effective recovery. James works closely with a local physio to ensure you get the best service possible.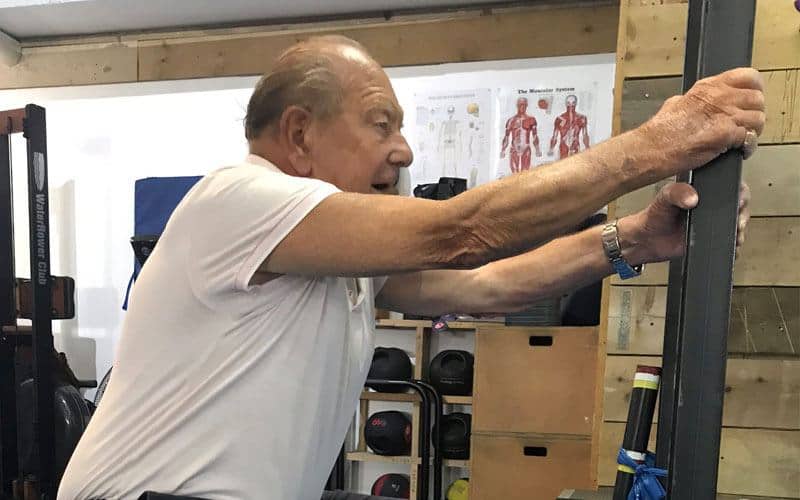 Older Clients
As we get into our later years our bones get more brittle and we do not use our joints and muscles like we used to so moving our joints through a full range of motion and building strength so our bones stay strong is very important. This way if we fall or need to lift something out of the car or carry the children or grand children it can makes a massive difference to our lives. For example Peter here used to struggle to get in and out the bath and close high windows, now he has no trouble with any of this.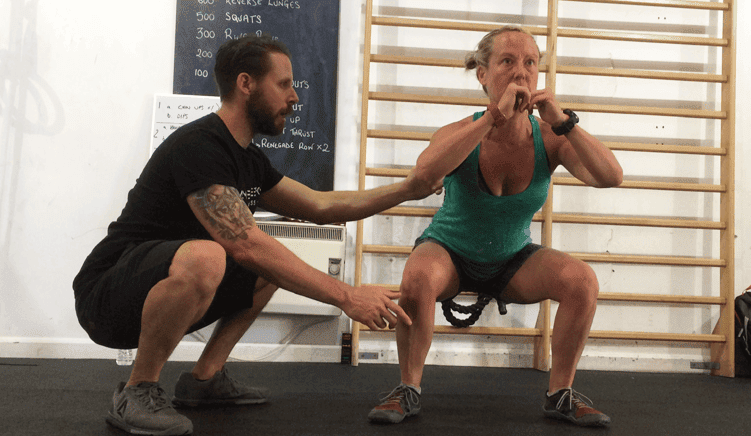 People That Train Regularly
James trains a lot of runners, cyclists and people that regularly use the gym. These people often find that due to the repetitive movements of their sports they need to work on a balance of movement and strength throughout their body. This in turn improves results and they find they are stronger and faster.
Real people with real success stories. By working with James Beeson Fitness, each client has achieved incredible results.
"I decided to set myself a challenge of climbing Kilimanjaro a height of 5895m in October but was suffering with injures down my left side, and on going back issues, so I knew I needed to do something about it and sort myself out. I have attended several of the classes at Society 23 and after speaking to James I decided I needed to see him for some rehab and to improve my core strength as carrying two litres of water and warm clothing in a day pack is heavier than you realise. So the first session was just literally checking my flexibility and my posture, everything from ankles to wrists to shoulders and being sent away with a list of mobility exercises to do. Though no need to worry about remembering them all as James sent me a video. The pain in my knee and arm soon disappeared and then the hard work started as core strength exercises were introduced, with James often reminding me to get my hips up! I've probably done about 6 sessions so far and already have noticed an improvement in my core strength and having the sessions with him has definitely improved my technique when doing squats and planks. Well not heard him shout at me 'Reynolds hips up' so often in the classes on Tuesday evening. It is well worth doing as you do learn the correct techniques hopefully which will prevent future injures, plus who knew I had a long femur bone! Thanks James."
"Two years ago I ruptured the discs in my back. I was recommended a Pilates class in Bournemouth, however they weren't too interested in my well-being and soon gave up. I was recommended to James and he took a keen interest in my situation. After 6 months of visiting him once a week, i fully recovered. Two years on my back is stronger than ever I feel confident in my abilities to do things. It's thanks to James i was able to take up golf again."

Get in touch with James to discuss mobility training in Highcliffe, Christchurch